I hate labeling dogs generic "terriers". I like to have SOME idea of at least one breed they might be, but I'm clueless here. Part of me wants to say italian greyhound???
She was found stray a few weeks ago. Teeny tiny, has adult teeth but is very young - 5-6 months I would say.
Meet Sara, and please chime in your breed thoughts!
She wouldn't stay still, so had to hold her. She's 10-12ish pounds?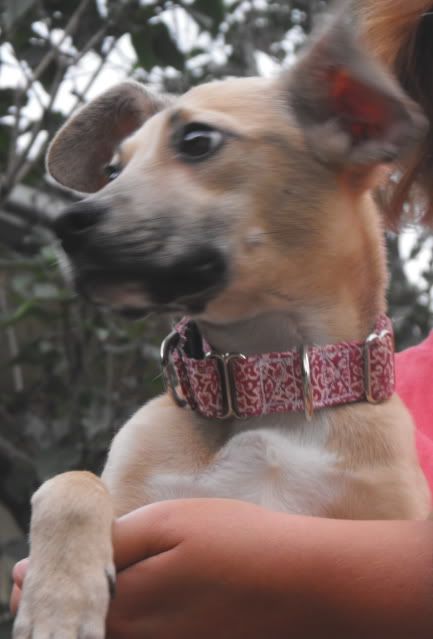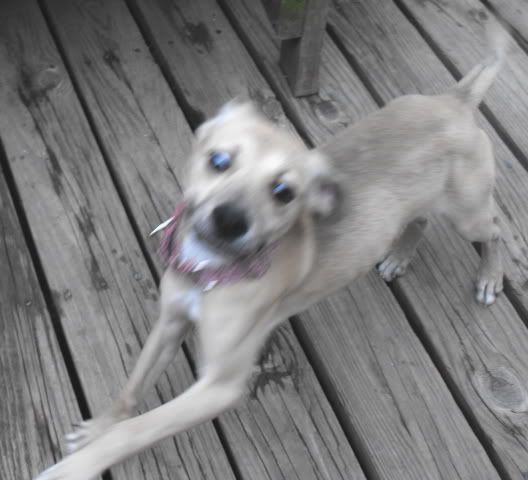 And here she is compared to Sasha, the 13 week old medium-sized breed puppy. They are the same height, but Sasha is broader. Sorry for the terrible pics - again, they wouldn't stop moving!