Well, in order to do DJ's heartworm treatment, my vet had to order an entire box of Immiticide. There was enough left over for a medium sized dog, up to 45 pounds. With the overwhelming response we had with Darren, I decided to pull this little girl named Bonny.
She was bred several times in her short 2-3 years and then dumped in a very small, rural shelter, complete with a moderate heartworm positive. She's been there since early February. I've already got several people interested in her, once we get her and fully assessed and treated. She will be going into Buster's old foster home, since he was adopted last week. She (and the next 2) will be here this Sunday the 4th, as long as transport fills.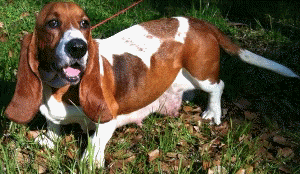 These 2 boys are just under 12 weeks or so, chihuahua mixes. They are coming from the same itty bitty shelter as Bonny.
Cody
Curtis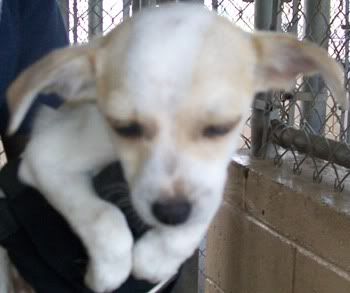 And THIS guy is a local pit bull who was found stray and is currently being fed/watered by the people who found him, and he is in their securely fenced yard. He is coming as soon as DJ goes home, most likely next (not this coming) Monday, unless another rescue steps up (doubtful - rescues are FULL with pitties and pittie mixes
). He's about 2 years old, and one of my volunteers went out to assess him. He is reportedly sweet as pie, doesn't mind being handled anywhere, and turns into wiggly mush when he's getting attention. His name is Chase.