We've been trying to get this boy to me for a few weeks and have confirmed transport for next weekend (7/31). Only problem is I can't drive at night and he will be hitting Baltimore between 6-9 pm. Would anyone overnight him for me? He would be resuming transport Sunday morning around 8 am. Crossposting appreciated!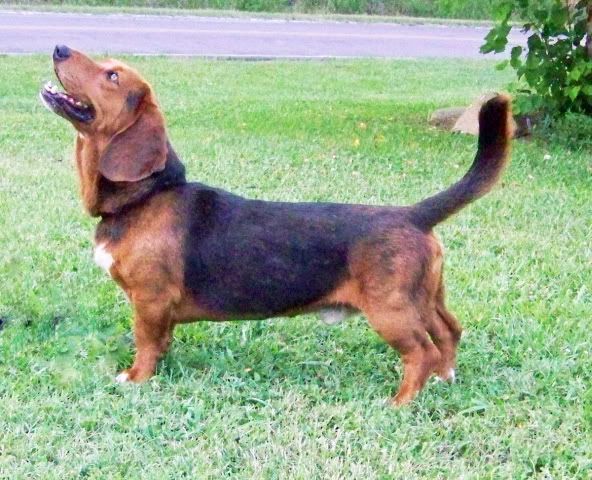 Name: Pickles
Breed: Basset (maybe some beagle in there?)
Age: 2-4 years
Health info: UTD, neutered, HW negative. Quarantined - in foster care not a shelter.
Temperament: Good with other dogs and cats. "Low pain tolerance" - has never snapped or growled, but older children preferred.
If you can help, PLEASE email me at
shannon@straysave.com