CROSSPOSTING APPRECIATED!
Hi everyone!
This is a last ditch desperate attempt to get Pickles, a 2-4 year old basset hound to rescue in PA. We have had transport fail for 3 consecutive weeks for various reasons!
He is neutered, UTD, heartworm negative, and gets along with dogs and cats. Luckily, a friend of the sending rescue is driving to Lexington, VA on Friday August 6th and she has
agreed to bring Pickles and a litter of 2 small pups who will surely not survive in one of the SC shelters!
We have confirmed rescue for the 2 pups as of today, and they are now in foster care awaiting transport. We are looking for transport help starting Friday August 6th to get them from Lexington, VA to Catonsville, MD.
We have secured an overnight for Pickles and the puppies in the Baltimore area- THANK YOU, MELISSA! We just need to get these 3 to her for their overnight stay until we can get them into PA on Saturday! Can you help???
If you can help, PLEASE email shannon@straysave.com
If you are able to drive a leg, please include:
Leg( s ) you are able to drive
Your name
Email Address
Home and Cell #'s (if you have both)
Make and Model of your vehicle
License Plate #
Short physical description
***PLEASE NOTE: the driver plans to be in Lexington between 2 and 3 pm, so we have an hour window we will be working with. She will CALL the next person on the transport enroute to clarify an ETA and we will continue a phone/email chain from there to nail down times.***
Sending Rescue: Hollow Creek Farm, Sharon SC
www.hollowcreekfarm.org
Receiving Rescue: Pennsylvania Stray Save, Inc. www.straysave.com
Passengers:
Pickles, 2-4 year old male basset hound. UTD, neutered, heartworm negative. Ok with dogs and cats, friendly! NO CRATE.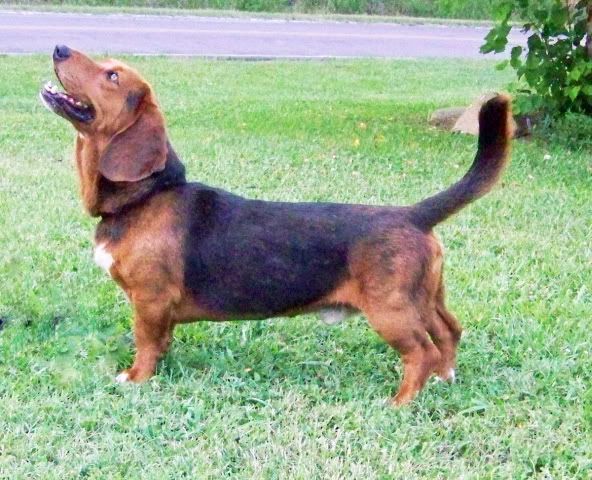 A litter of 2- golden retriever/????? mix pups (I know they are black and tan, but we are sure Mama was a purebred golden!). 1 male, 1 female. TINY, 5-6 weeks old. PARVO TESTED AT THE SHELTER TODAY (7/30) NEGATIVE. First shots. Will come with a crate.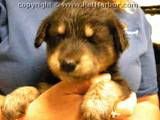 NOTE ABOUT PUPPIES: PUPPIES ARE NOT TO BE PLACED ON THE GROUND AT ANY TIME DURING TRANSPORT! PUPPIES HAVE FRAIL IMMUNE SYSTEMS MAKING THEM VERY SUSCEPTIBLE TO CONTRACTING ILLNESSES. THE SINGLE BEST WAY TO PREVENT THIS IS TO KEEP THEM IN THEIR CRATE. DO NOT, UNDER ANY CIRCUMSTANCES, PLACE PUPPIES ON THE GROUND!
An extra 10 minutes has been added to each leg for potty breaks.
LEG #1 Friday 8/6: 2:30 - 3:40 PM NEEDED!
Lexington, VA to Harrisonburg, VA
Est. Driving Time: 1hr 10mins Distance: 62 miles
LEG #2 Friday 8/6: 3:50 - 5:00 NEEDED!
Harrisonburg, VA to Front Royal, VA
Est. Driving Time: 1hr 10mins Distance: 63 miles
LEG #3 Friday 8/6: 5:10-6:20 NEEDED!
Front Royal, VA to Fairfax, VA
Est. Driving Time: 1hr Distance: 60 miles
LEG #4 Friday 8/6: 6:30-7:40 NEEDED!
Fairfax, VA to Catonsville, MD
Est. Driving Time: 1hr 10 mins Distance: 53 miles
*** NOTE: It is the sole discretion of the Transport Coordinator to add additional passengers to this run after talking to existing drivers who have signed up. NO additional Passengers should be added by receiving/sending or Drivers without confirming with Transport Coordinator First *****

*****Disclaimer - I am dependent on what the senders ie: shelter or rescue tell me about our passengers' temperaments and cannot be held liable or responsible in any way for any information conveyed about a dog(s) that may be incorrect regarding behavior or temperament of a transported animal(s) before, during, or after transport., The very nature of rescue transport creates some risk for those who participate; even a good-natured animal may find it stressful to be passed from stranger to stranger and cooped up with other unfamiliar animals, and therefore may act in uncharacteristic ways. Agreement to transport/temp foster/overnight is an agreement that you are aware of the associated risks that could be present in a transport. Dogs and animals in general, may, without warning, bite or cause injury to humans, other dogs, other animals, or even potentially cause damage to personal property. Your agreement to be a volunteer transporter/ temp foster/overnighter, is an acknowledgment and understanding that there are certain risks involved in participating in volunteer transport. As a Volunteer Transport Coordinator neither I nor anyone associated with this transport can accept liability for any accidents, incidents or damage that may occur during the transport. By agreeing to transport/temp foster/overnight you agree that risks are involved and will not hold anyone involved responsible should an incident occur. *****

Adoptions off of Transport is Strictly Prohibited. If you find that a fur kid you are transporting would make a lovely addition to your family. Please contact the receiving rescue and go through proper screening with them AFTER the transport has been completed. Removing a passenger off of transport will be considered theft and action will be taken. By agreeing to transport you agree to these terms.
Any questions please email or call Shannon at (570)231-9927. I work until 4:30 PM EST but will return your call! Thank you!!!
Shannon Talanca
www.straysave.com