Waverly came back from her temporary foster this past Tuesday. This is the mother of the 8 ringworm pups we pulled from a shelter on August 1st. She came to us at 35 pounds and emaciated. She too, had ringworm. She is now 56 pounds and gaining!
Waverly is GREAT with all people and loves children. Unfortunately incredibly food aggressive with other dogs. Dog-dog testing forthcoming.
She's 2-3 years old.
Here is her original body condition upon intake: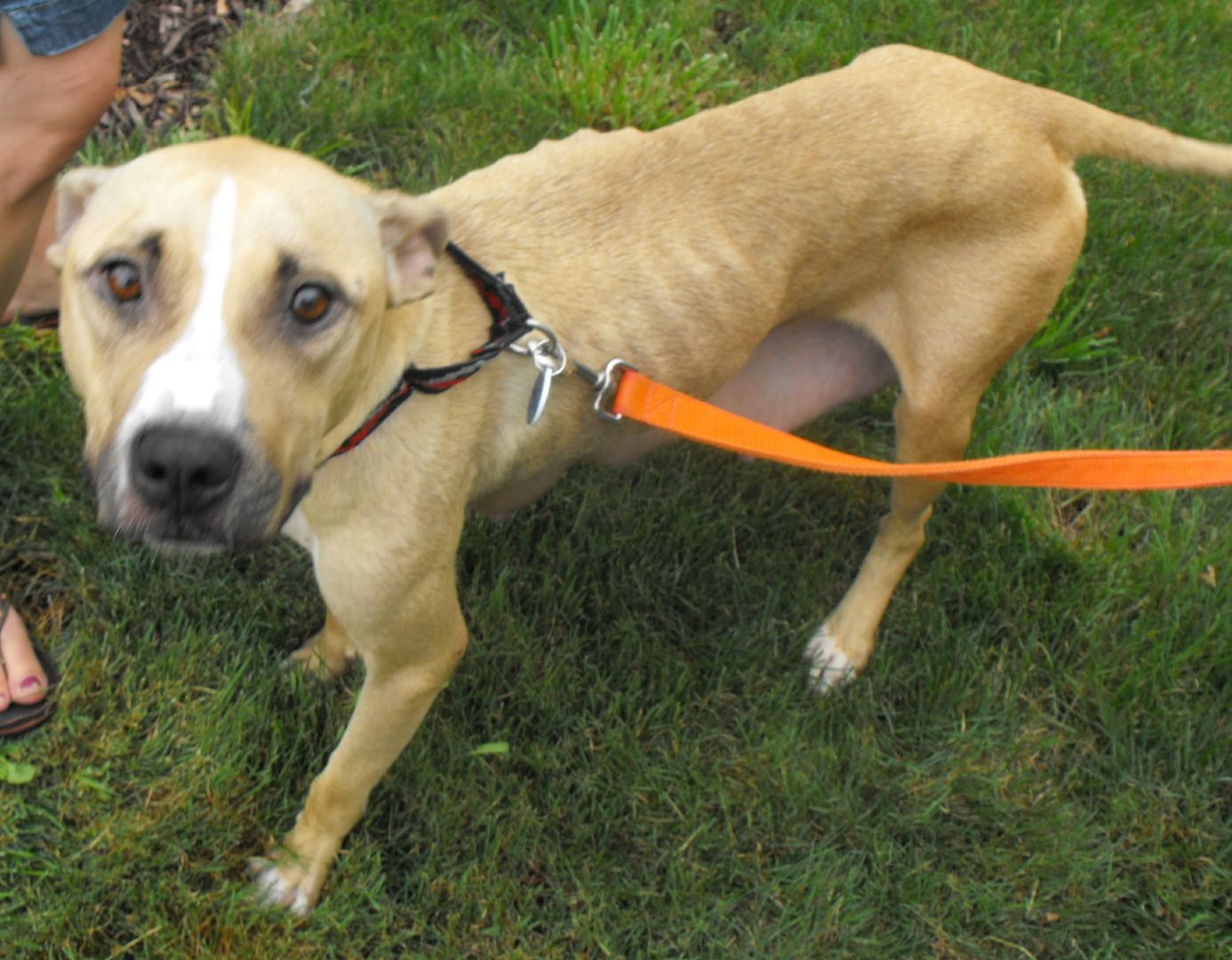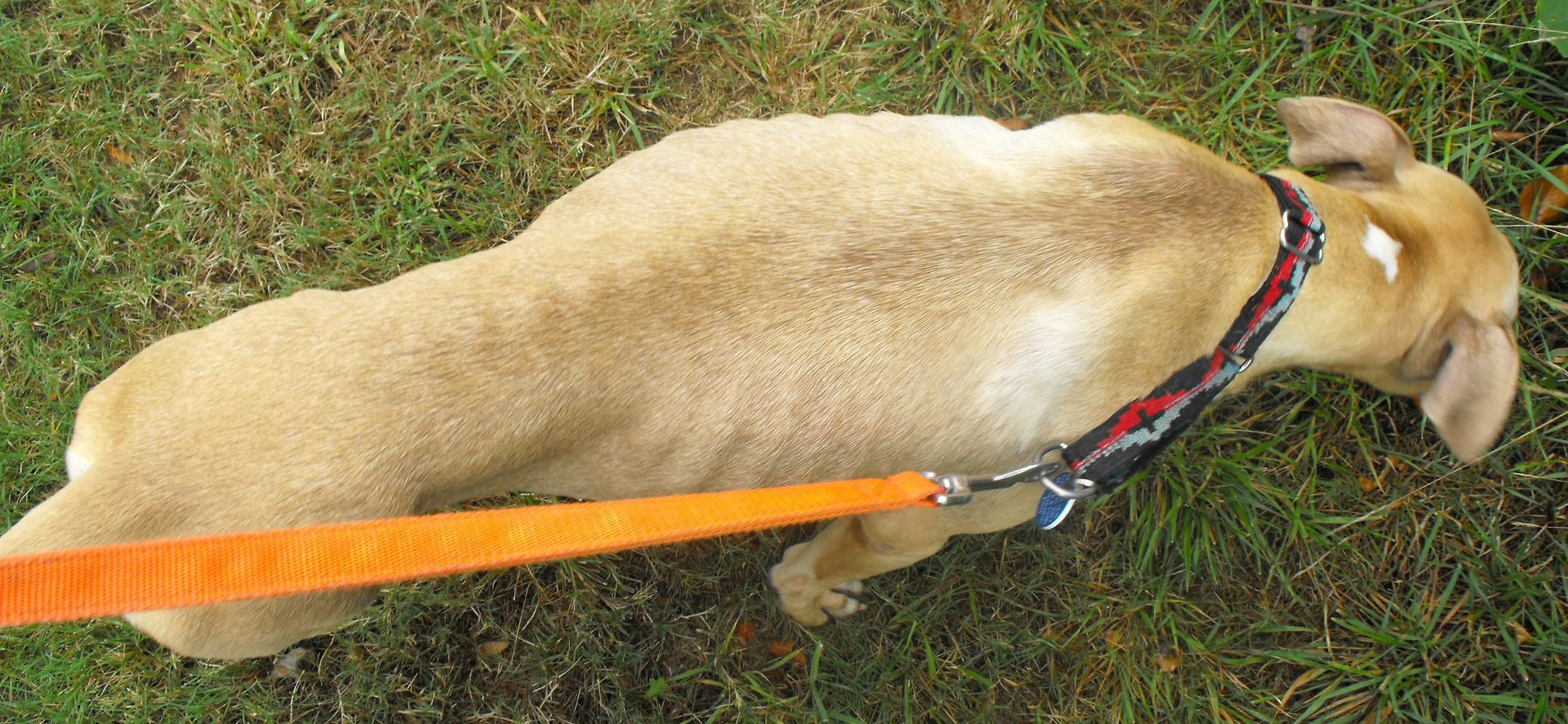 And now: